Mediciones de rayos X 3D para control de calidad
ZEISS METROTOM
Tomografía computarizada industrial con ZEISS METROTOM
Con un tomógrafo computarizado industrial de ZEISS se pueden realizar trabajos de medición e inspección de manera eficaz con un solo escaneo de rayos X. La prueba de conformidad reglamentaria, la mecánica de precisión empleada y el sofisticado método de calibración aseguran la trazabilidad del sistema. Las guías lineales y la mesa giratoria cumplen las más altas exigencias de precisión de los clientes.

The new level of simplicity in CT technology
ZEISS METROTOM 1
You want to inspect the inside of your plastic or light metal parts, but computed tomography seems too complex? Discover the latest member of the ZEISS METROTOM family, which allows you to dive into the world of X-ray technology and your components in the simplest way possible.
La tercera generación de ZEISS METROTOM 1500
Utilice hoy un control de calidad preparado para el futuro
La gama ZEISS METROTOM lleva doce años ofreciendo una tecnología CT de confianza para el control de calidad. La tercera generación del sistema de tomografía computarizada (CT) ZEISS METROTOM 1500 es la prueba de que una tecnología de rayos X fiable y avanzada ya es posible hoy en día. Ya puede poner a prueba hoy su control de calidad del futuro.


More comfortable and safe operation
La puerta en la parte frontal que permite al trabajador entrar en el sistema y utilizarla como punto de acceso para el mantenimiento, permite cargar componentes más grandes y pesados con mayor comodidad. Gracias a ello, el usuario puede realizar mediciones por CT de forma fácil, segura y precisa.
 
Tanto para el transporte, la instalación, el mantenimiento y el espacio necesario en el laboratorio del cliente: cuanto más pequeño sea el sistema, mejor. El diseño de la cabina del sistema CT industrial más grande de ZEISS se ha orientado totalmente a dar un uso eficiente al espacio.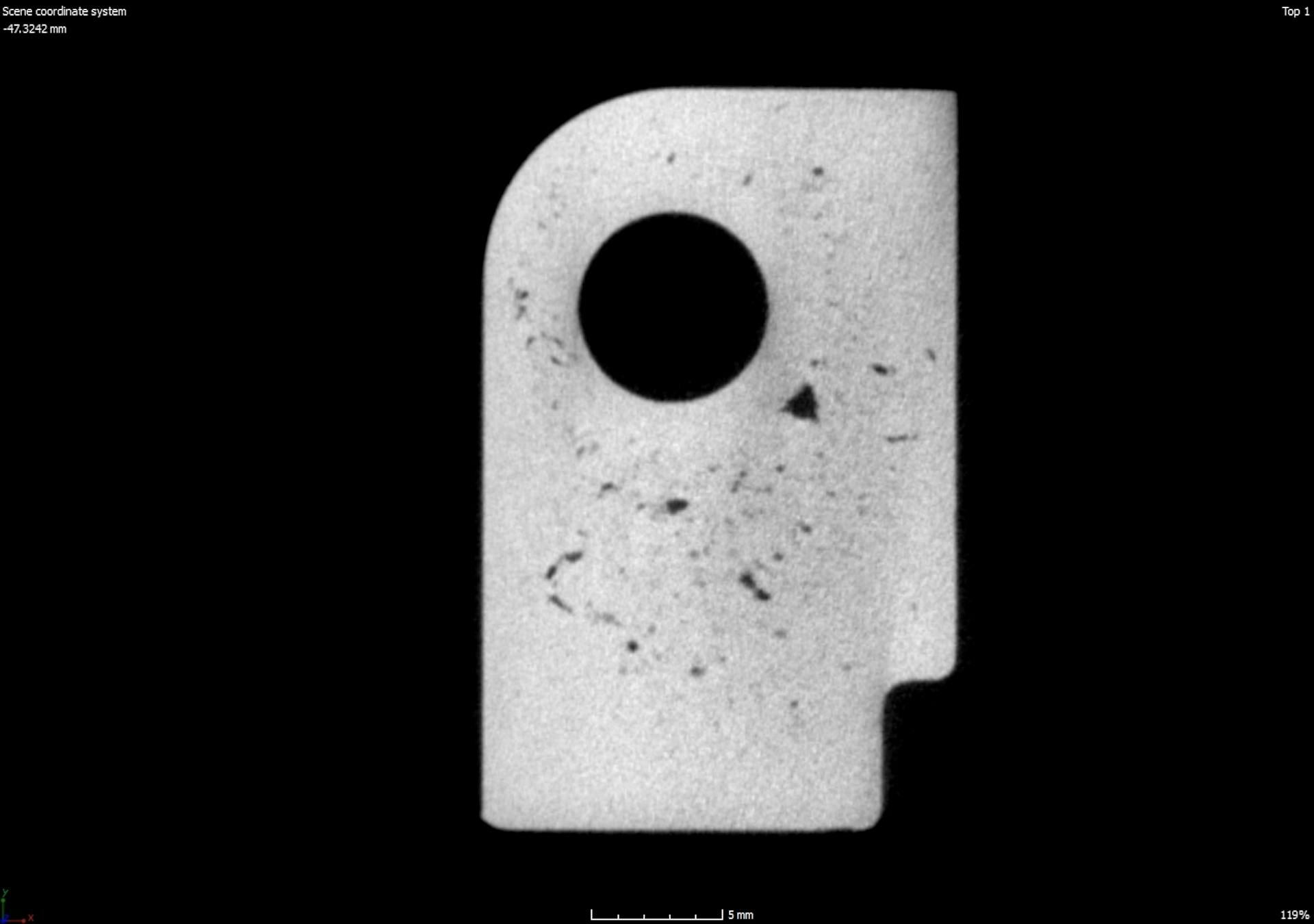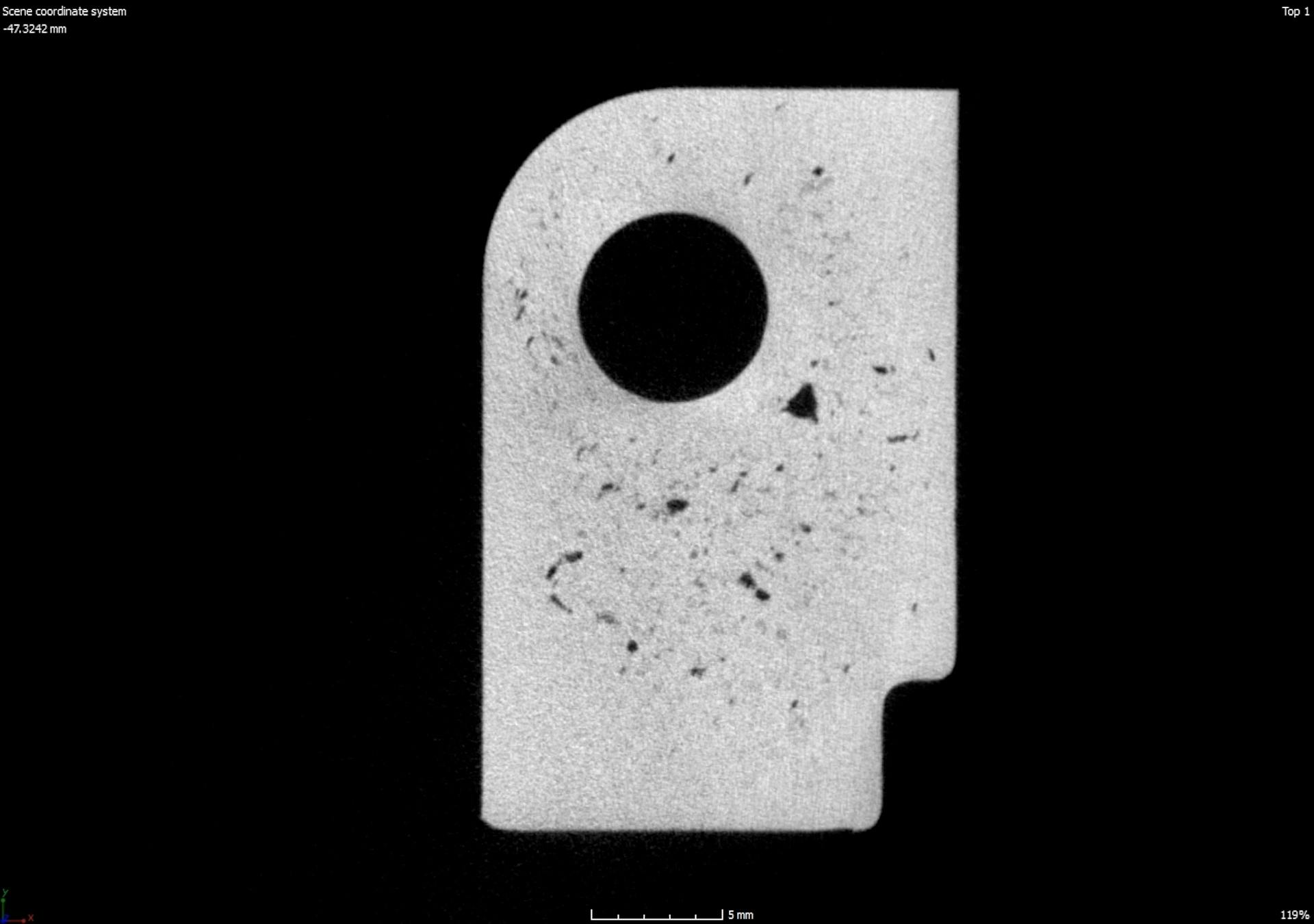 La tercera generación incluye un nuevo detector 3k que genera conjuntos de datos de volumen 3D con mayor resolución; es decir, con una cantidad de vóxeles mayor es posible detectar defectos más pequeños.

El tiempo del escaneado se puede reducir hasta en un 75 % mediante los distintos modos de operación del detector, además de conseguir un tamaño de vóxel comparable al de un detector 2k.


| | |
| --- | --- |
| Part size | ●●○○ |
| Part density | ●●○○ |
| Part Mass | ●●●○ |
| Accuracy | ●●○○ |
| Resolution | ●●○○ |
| Speed | ●●○○ |
| Footprint | ●●●● |

ZEISS METROTOM 800 130 kV
For measurements of plastic parts with high accuracy
| | |
| --- | --- |
| Part size | ●●○○ |
| Part density | ●●○○ |
| Part mass | ●●●○ |
| Accuracy | ●●●● |
| Resolution | ●●●○ |
| Speed | ●●●○ |
| Footprint | ●●●○ |

| | |
| --- | --- |
| Part size | ●●○○ |
| Part density | ●●●○ |
| Part mass | ●●●○ |
| Accuracy | ●●●● |
| Resolution | ●●●● |
| Speed | ●●○○ |
| Footprint | ●●●○ |

ZEISS METROTOM 800 225 kV
For fast scans and denser parts
| | |
| --- | --- |
| Part size | ●●●○ |
| Part density | ●●●○ |
| Part mass | ●●●○ |
| Accuracy | ●●●○ |
| Resolution | ●●●○ |
| Speed | ●●●● |
| Footprint | ●●○○ |

ZEISS METROTOM 1500
Advanced CT technology for fast scans of large parts
| | |
| --- | --- |
| Part size | ●●●● |
| Part density | ●●●○ |
| Part Mass | ●●●● |
| Accuracy | ●●○○ |
| Resolution | ●●●● |
| Speed | ●●●● |
| Footprint | ●○○○ |
Medir fácilmente con ZEISS METROTOM
Medición e inspección de componentes enteros
ZEISS METROTOM es un tomógrafo computarizado industrial utilizado para medir e inspeccionar componentes enteros de plástico o metal ligero. Con la tecnología de medición tradicional, las estructuras ocultas solamente se pueden inspeccionar tras un largo proceso de destrucción del componente capa por capa.

Medir muchas características con precisión y sin esfuerzo
Con el sistema de tomografía computarizada ZEISS METROTOM se escanean numerosas características de componente de una sola pasada. Las mediciones resultantes son precisas y trazables. Comparado con el proceso de medición táctil, ZEISS METROTOM es considerablemente más rápido en la captura de muchos puntos de medición.


Comprehensive CT data analysis in 3D
The easy-to-use and even for beginners suitable analysis software GOM Volume Inspect allows complete CT data analysis in 3D. Geometries, shrinkage holes or internal structures and assemblies can be analysed precisely. Even the smallest defects become visible through individual sectional images and can be automatically evaluated according to various criteria. You can also load volume data of several components into a project, perform a trend analysis and compare the analysis with CAD data. In this way, the quality of your component can be exactly determined and documented - and all this in just one software.


DAkkS calibration for increased confidence
Higher quality standards in the automotive, medical or pharmaceutical industry often make it necessary to rely on accredited CT inspection procedures. These guarantee an objective, standard-compliant measurement of parts according to VDI/VDE 2630 part 1.3. DAkkS certification is accepted worldwide, which eliminates the costs for multiple assessments. Now the DAkkS calibration is also available for the computer tomographs of the ZEISS METROTOM 800 and 1500 series! Benefit from its advantages: save costs and create more trust for your customers.


Manual filter pre-settings to scan a wide variety of parts with different materials and material compositions are no longer necessary thanks to the automatic filter changer. In this way, you can achieve reliable results even faster.

With ZEISS FixAssist CT, you can reduce machine downtimes by up to 80%. Simply position the workpiece on the pallet outside the machine before measurement, place the pre-adjusted part in the computer tomography system and start scanning immediately.

You would like to capture several parts in one scan? This is possible with the carbon fiber tower specially developed for CT applications. In this way, the measuring times per part can be drastically reduced – for increased throughput.
Obtenga más información sobre la tomografía computarizada de ZEISS en YouTube
How ZEISS CT systems work
ZEISS CT user meeting 2018
Automatic Loading of Workpieces with ZEISS METROTOM
ZEISS CT solutions in the plastics industry
ZEISS CT solutions used at starlim//sterner
Vea cómo otros clientes utilizan este producto: